To not miss anything of the African news, subscribe to the newsletter of the "World Africa" from this link. Every Saturday at 6 o'clock, find a week of news and debates treated by the editorial staff of the "World Africa".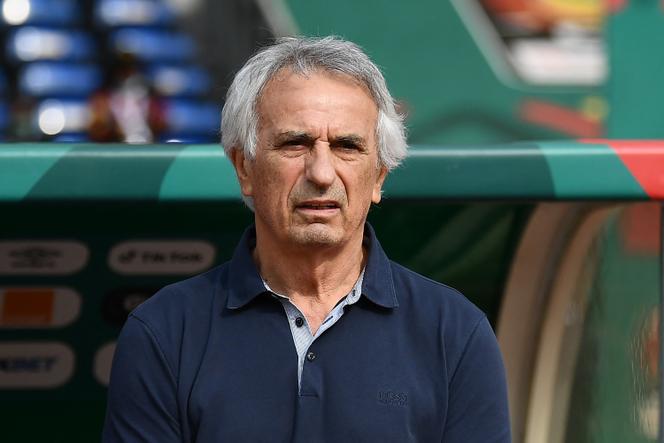 Sacked in 2010 by Ivory Coast and in 2018 by Japan when the teams he coached had qualified for the Football World Cup, Vahid Halilhodzic should succeed in retaining his position as coach of the Atlas Lions this year. A retention that has not been officially confirmed, but which surprises all the more since the dismissal of the 69-year-old Bosnian was taken for granted in recent weeks in Morocco. The names of several potential successors – Laurent Blanc, Rudi Garcia, Claude Puel or André Villas-Boas – had circulated in particular.
The contract of "Coach Vahid" with the Cherifian kingdom runs until July 2024. According to several sources, the president of the Moroccan Football Federation, Fouzi Lekjaa, offered him a severance package during their meeting, on May 9, at the national technical center in Salé. The Bosnian – who emigrates at more than 100,000 euros per month – would have demanded 4 million euros according to sources close to both parties, a sum too large for the Federation which cannot afford to engage in a legal-financial standoff with his coach.
Read also
Vahid Halilhodzic, Morocco coach: "I have a good group, with an excellent state of mind"
Vahid Halilhodzic should therefore complete his mission with, as the main deadlines, the final phase of the World Cup in Qatar, where the Atlas Lions will face Belgium, Canada and Croatia. The team will also have in their sights a qualification for the 2023 African Cup of Nations in Ivory Coast.
But the coach will have a lot to do to extinguish the criticism he has been subjected to since the performance, considered disappointing, of his players during the African Cup of Nations held in Cameroon in February. Although Morocco lost in the quarterfinals to Egypt (1-2), the fans, as well as the specialized press, all pointed to the not spectacular enough game of the Moroccan team. "You don't love me and I don't love you", retorted the coach, on May 12, about journalists, during an interview with the website Koora.
Quarrels with several internationals
For the former captain of the Atlas Lions, Abdeslam Ouaddou (55 caps between 2000 and 2010), the criticism addressed to the coach is too harsh. "He had to partially rebuild a team because players had stopped their international careers. Morocco does not have as strong a workforce as Senegal or Côte d'Ivoire, for example, and this has not prevented it from achieving its goals", believes the former international.
You have 41.09% of this article left to read. The suite is reserved for subscribers.